Mission Statement
Healing Hearts Adaptive Recreation is a 501(c)(3) nonprofit organization that provides social and recreational programs for children, teens, and young adults with special needs to foster* friendships, promote fitness, and support independence.
Serving Lower Fairfield County
Bridgeport, Darien, Easton, Fairfield, Greenwich, Monroe, New Canaan, Norwalk, Stamford, Stratford, Trumbull, Weston, Westport, Wilton
Meet the Board of Directors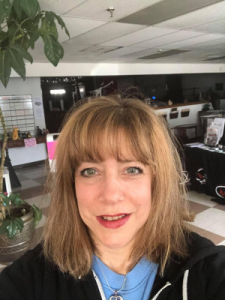 Kimberly Colletto
Kimberly is the co-founder of Healing Hearts Recreational and the co-owner of BreakThru Family Fit 4 Life where Healing Hearts Therapeutic Recreation is housed.
She has been a certified Personal Trainer for over 25 years starting her career at the Stamford Jewish Community Center.
She specializes in working with adults and children of all abilities and a wide array of special needs.
Jennifer Sommerfield
Jennifer has been an active member of the HH Board since 2016 and took on the duties of Treasurer in 2017. Jenn worked in the investment banking operations field for 15 years and is now raising an 11 month old daughter with her husband Peter.
Jenn came to the Board after training with HH founder Kim Colletto and expressing an interest in volunteering.  In addition to Healing Hearts, Jenn is an active volunteer with Little Black Dog Rescue in Fairfield, CT.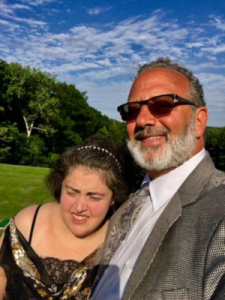 John Russo
John has been involved with Healing Hearts since 2019 when he was looking for a physical trainer for his daughter, Sara. He found Kim Colletto at Break Thru Fitness. Kim introduced John and Sara to the Healing Hearts program. It turned out to be a good match all around for Sara who was lacking physical exercise and social interaction in her life. Kim and Healing Hearts have been a welcome addition in raising the quality of Sara's life.
John enjoys volunteering at Friday Club Night as well as the Something on Sunday's Healing Heart's garden project.
John has a career in the construction industry in the Stamford area for the past 44 years. He was a past executive board member at ARI of CT for many years and continues to support them.
After graduating from Stamford Catholic High School, John continued his education at UCONN in Stamford and Sacred Heart University Bridgeport.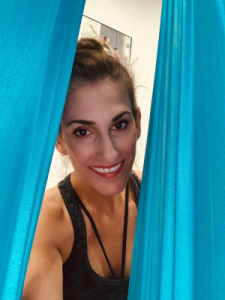 Lo Vega
Lo Vega is the CEO and founder of VEGA Aerial Fitness + Wellness.  A fitness and wellness company founded on the belief that we should challenge ourselves every day and reach for new heights with our total body, mind and soul in every workout.
Lo has over 10 years experience in the fitness and wellness industry. She also has over 15 years experience in corporate sales marketing and business administration.
Lo possesses a BA in Exercise Science.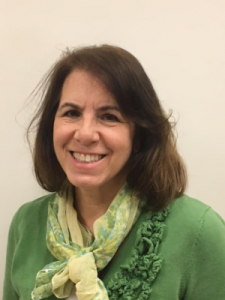 Joanne Gerardi
Joanne has been involved with Healing Hearts since 2013. She first served as the Program Director, then a volunteer, and more recently as a Board member.
She started her devotion to individuals with special needs as a young girl. Due to her uncle and cousin, who both had special needs, she decided to become a Special Education Teacher. She continued her education and received a Masters in Special Education.
Joanne is certified in both New York and Connecticut, and is currently a Special Education teacher at New Canaan High School.
Bi Li
Bi has joined the Healing Heart Family in 2020.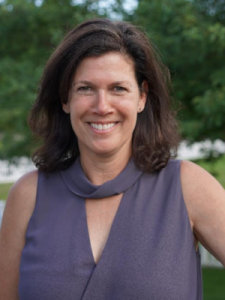 Ailene Tisser
Ailene has been involved in Healing Hearts since it's inception. She is very passionate about helping individuals with special needs have opportunities to enjoy their life. She is a pediatric Physical Therapist with more than 25 years of experience. She is NDT(Neuro-developmental treatment) trained in pediatrics and is trained in play project, DIR/Floortime.
Ailene brings all her Physical Therapy expertise into the water where she helps children of all abilities feel safe, confident and independent. She is the Co-Owner of Swim Angelfish, a company that provides Aquatic Therapy, Adaptive Swim Lessons, a specialized day camp and an online training program for Swim Professionals.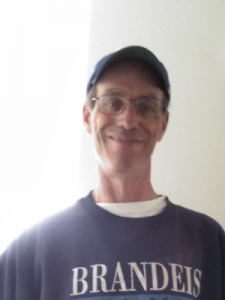 David Belgrei
David has owned and operated his own business in the Bronx, NY for over 20 years. He became interested in helping out individuals who have special needs when his nephew was born with Down Syndrome.
David is a staple at Friday Night Club Night, and he also volunteers with Sports Buddies of New Caanan, CT.  David is committed to helping individuals who have special needs reach their full potential.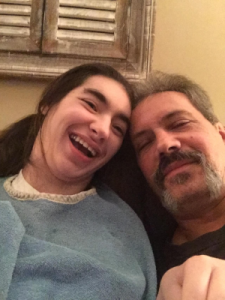 Tom Bacha
Tom is the co-owner of BreakThru Family Fit 4 Life where Healing Hearts is housed and co-founder of Healing Hearts Recreational. Tom is also lead Instructor/Owner of Connecticut Krav Maga LLC which has multiple Connecticut locations, one of which is centered at Break Thru Family Fit 4 Life.
Tom has been in the Martial Arts industry for over 30 years and has a passion for working with both Adults and Kids of all abilities. He has been featured in local news for many years helping to reinforce Law Enforcement, Correctional Personnel, and Women's Self Defense rights and programs.